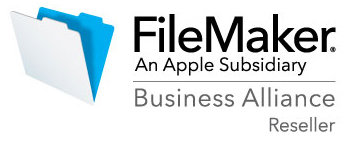 FileMaker® User Licensing
SKU 00007
Product Details
As a FileMaker Business Alliance Platinum Partner and Reseller, we offer the best pricing you'll find on FileMaker 18 licenses.
There are additional licensing options, call us to see if you could benefit from a site license or if you have more than 20 users.
Includes FileMaker Pro Advanced, FileMaker Server, FileMaker Go, FileMaker WebDirect, and FileMaker Data API.
*This is an annual subscription allowing you to receive future updates as they are released.

Save this product for later